Appointments, People on the Move
Changes at the Helm for Jones Lang LaSalle
Christian Ulbrich to take over from retiring CEO, Colin Dyer.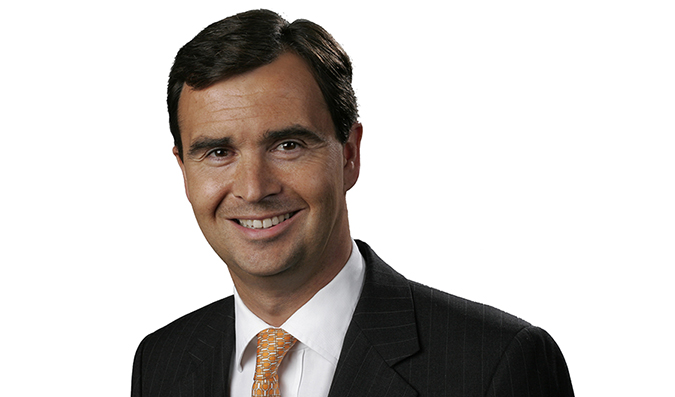 Christian Ulbrich has a new acronym to add to his title of incoming president of Jones Lang LaSalle Inc. (JLL): CEO. The real estate services and investment management firm made the official announcement yesterday, but the appointment is effective October 1.
Ulbrich assumed his functions of president in June and will take over from Colin Dyer, who will continue to guide the company's data, information and analytics priorities before retiring at the end of the year. Dyer will also remain on JLL's board of directors through the annual shareholders meeting in spring of 2017 and serve as an adviser through next year.
Ulbrich joined JLL in 2005 as managing director of JLL Germany and served as EMEA CEO since 2009 before being named president. According to the company, under his leadership JLL prospered in EMEA and outperformed challenging economic conditions by nearly tripling revenue and adding such services as the Tetris design and fit-out subsidiary and residential consultancy.
"Colin's impact on JLL has been significant.  He has steered the evolution into a truly global company and consistently exemplified JLL's culture of excellence, ethics and teamwork for employees, clients and shareholders," Ulbrich said of his predecessor.
"In my new role, I intend to build on the platform of profitable and resilient growth that we have maintained in the last 12 years; continue our commitment to integrity, diversity and sustainability; and underscore our leadership position in the digital revolution."
Prior to joining JLL, Ulbrich served as CEO of the HIH group of companies headquartered in Hamburg, Germany, and part of M.M. Warburg Bank, and held various positions within German and international banks. He is a member of the board of directors of Vonovia SE, Germany's largest residential real estate company, and holds a Diplom Kaufmann degree in Business Administration from the University of Hamburg.
Comments
comments