Amenities, Community Room, Customer Service, Entertainment, Special Events
Traffic Is Building on Nový Smíchov's Rooftop
There's more than immediately meets the eye at one of Prague's busiest hubs.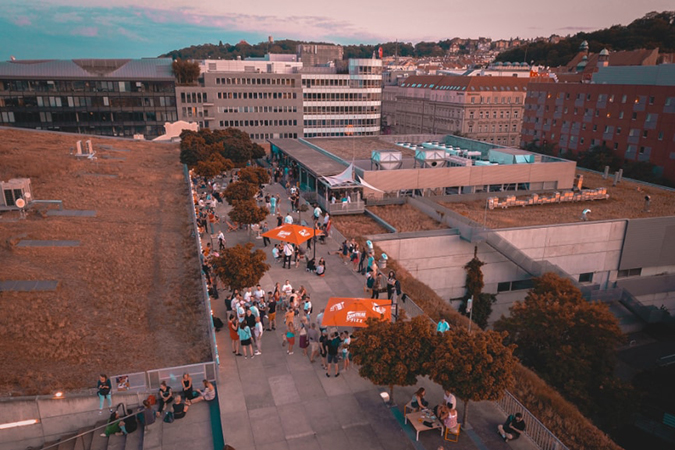 Handy or hectic? Which best defines the Smíchovský Anděl commercial and transit hub in Prague, Czech Republic, truly depends on who you ask. One thing is for sure, it was never a place to spend a relaxing moment with family and friends until Terasa Smíchov popped up on the rooftop of Nový Smíchov shopping center. More than an open-air bar to grab a coffee or a stiffer drink, it's become a cultural hub where the community can enjoy a host of themed live events and activities.
This season's festivities got underway with a launch party on the evening of May 2 and until August 31, Terasa Smíchov guests will have their choice of workouts and live musical performances spanning genres such as Latin pop, jazz, reggae, dancehall, and hip hop. Some events will be tunes and treat mashups, like the Brazilian BBQ Party, while open jam sessions will give amateurs an opportunity to play and sing in front of an audience. Details on all of them are on the pop-up's website, with more promo pitches posted on social media.
Terasa Smíchov opened through a partnership with the mall, Egoé (construction company and outdoor furniture supplier), Staropramen brewery, and the Martini liquor brand.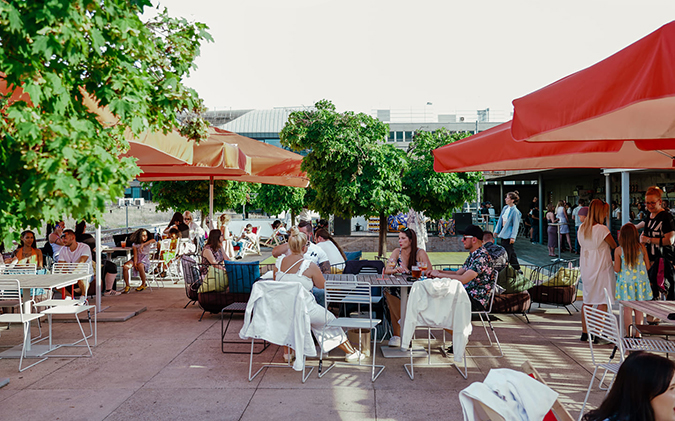 Comments
comments