Giant Bugs Invade intu Braehead
intu's program also covers a school educational package and design contest.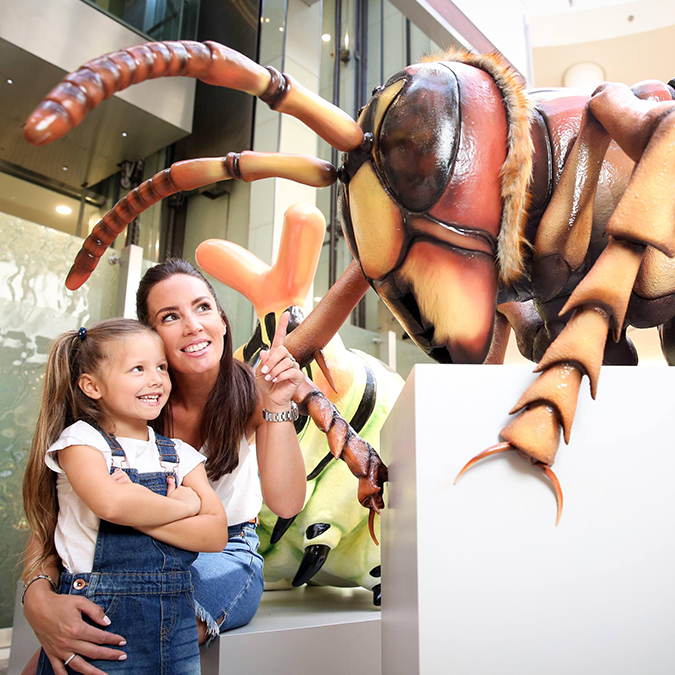 While most people would rather keep bugs outside, intu Braehead is happy to house a dozen giant ones indoors this month as part of intu's Big Bugs on Tour program stopping at centers across the UK. Honey-bees, grasshoppers, butterflies, and other lifelike insect sculptures are represented in a way that allows visitors to observe them up-close, as if they were examining real bugs with a magnifying glass. Besides the exhibit, intu Braehead will also host coloring sessions, bug face painting, and a Mega Beast Safari Bug Hunt.
intu, meanwhile, is using the Web to extend the tour's reach and broaden its scope. Online visitors can find information on the environmental impact of the bug population's decline, get tips on how to build a bug hotel, and even text their favorite exhibited bug. The developer is also offering a school program with educational packs, presentations, and an opportunity for student teams to design their own bugs. Those entries will be displayed in intu centers and the company's master model makers will turn the best designs into sculptures.
Chris Packham, a well-known naturalist, nature photographer, and TV presenter, helped intu launch its tour last year.
Comments
comments