Appointments, People on the Move
intu Metrocentre Strengthen Its Team
Sarah Dover, Amy Bruce, and Emma Hart have taken on operational and marketing responsibilities.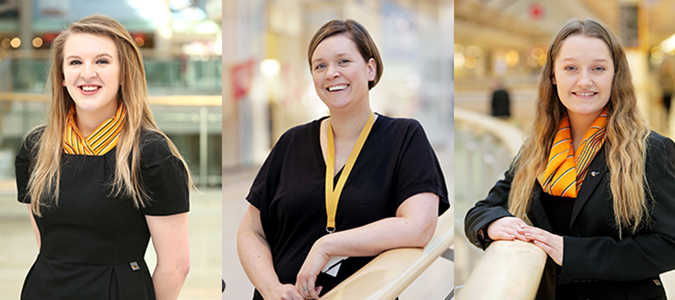 Sarah Dover has taken over as Operations Manager at intu Metrocentre (UK), touted as Europe's largest retail and leisure center. A graduate of Newcastle College and a specialist in human resources, leadership, and management, she joined the center in 2006 to assume such roles as Customer Services Coordinator and Guest Services Manager.
"My new role as operations manager involves taking responsibility for full operational management of the center, including security, technical services, guest services, and environmental services. It involves driving the team to achieve key objectives and I also have new responsibilities for health and safety training," Dover explained.
"Shopping center and facility management is an ever-changing industry that really encourages creativity. You always have to be looking at ways to improve and create efficiencies, and innovation is key. intu Metrocentre is a lovely environment to work in. We're always striving to improve and help each other. I've got so much confidence in my team and we're really looking forward to the year ahead."
intu Metrocentre has added two more members to its management team, welcoming Amy Bruce and Emma Hart as Marketing Coordinators. They'll take on the creation, organization, and management of the center's special events.
Comments
comments