Lighting Up the Holidays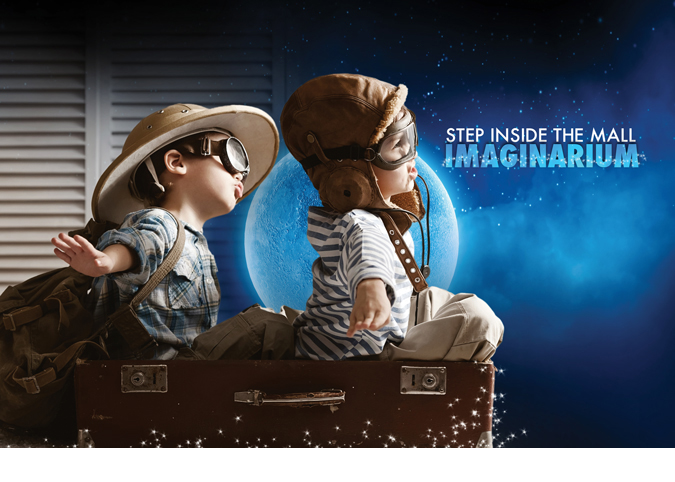 FEATURES
STEP INSIDE THE MALL IMAGINARIUM
From traditional décor to high-tech installations, everything in the mall environment contributes to delivering a magical and destination-worthy holiday experience for shoppers.
HOLIDAY AD REELS
Need inspiration for your mall's next holiday TV commercial? See our top picks of shopping center and retailer promotional videos.
DEPARTMENTS
EDITOR'S LETTER
A word from Myriam Beaugé, Editor-in-Chief.
DIGITAL MARKETING
FOLLOW THE PENGUIN
Harmony Internet helps Broadway Shopping Centre create some AR holiday magic.
THE LITTLE PRINCE IN JOY CITY
Shanghai mall's cultural exhibit proves to be a good testing ground for Smart Social Platform marketing strategy.
MALL SECURITY
THE SECURITY BELLS ARE RINGING
The Broadwalk arms its shoppers with simple security bells.
CONTESTS & SWEEPSTAKES
NAUGHTY, NAUGHTY ELVES!
Les Rivières gave away a $5,500 Florida vacation to the best naughty elf hunter.
LATE-NIGHT SINGING A HIT AT CORNMILL SHOPPING CENTRE
UK mall hosted a choir competition with a Facebook twist.
COMMUNITY RELATIONS
BEFORE TWITTER, THERE WERE PIGEONS
The Chantry honored messaging birds to commemorate WWI.
UNICO CHAMPIONS HOMELESS SENIORS CAUSE
Colombian outlet center hosted a 98-hour radiothon for a local shelter.
A PRICELESS GIFT
Colombian sister malls join forces with their shoppers to grant local children's wish for an education.
SALES PROMOTION & EVENTS
BROADWAY CHRISTMAS CRUSADER RELIEVES SHOPPING PAIN POINTS
Responsive holiday plan involves people and reindeer, not just technology.
FRONT-ROW SEATS
Free fleece blankets were among the perks for shoppers who were first in line for outdoor holiday movie screenings.
CUSTOMER SERVICE
WEM TACKLES PARKING PROBLEMS
Dedicated Twitter handle lets customers know where to find empty spots.
APP EASES MALL NAVIGATION
Boni, Avea partner on Loud Steps mobile app for the visually impaired.
IN THE EVENT
DIARY NOTES
Get a run-down of upcoming industry conferences and trade shows worldwide. Among the events coming soon:
• N3 Triple Net Lease
• BCSC 2015
• VRN Fall Outlet Convention
• ICSC Canadian Convention
• Retail Holiday Season Outlook
• RECon Asia
• MAPIC 2015