Charity Partnerships, Community Room
On Community Duty at the Belfry
The center is helping to connect local volunteer groups and charities to shoppers.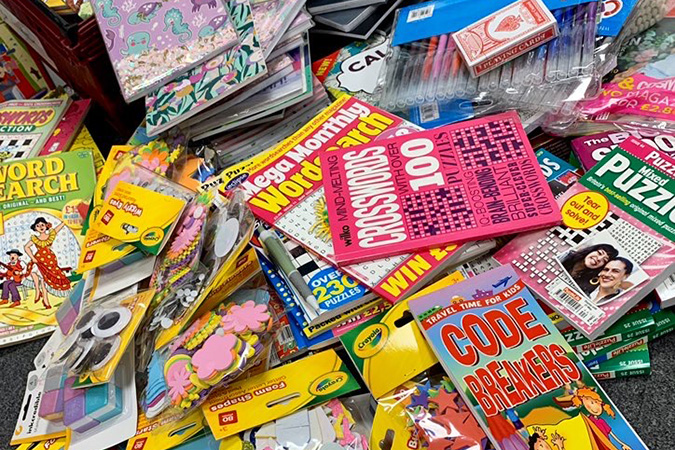 Trading is only maintained for food and other essential services at the Belfry Shopping Centre (Belfry – Redhill, UK), but the property is still buzzing with activity, with many areas doubling as community connection points.
The Belfry is doing what it can to support those most vulnerable during the coronavirus pandemic and working with different local volunteer groups and charities. In addition to running a #brightentheBelfry rainbow campaign, with kids coloring in rainbow pictures to share on social media and have exhibited all over the property, the center is giving use of prominent on-site space to community partners for various drives (e.g., essential items) and fundraisers.
"Our local NHS asked us to help support the amazing staff and also isolated patients at our local East Surrey Hospital (SASH charity trust). Their collection point in the center for cash donations, or for new activity books (e.g., crosswords, word search, sudoku), adult and mindfulness coloring-in books, [pencil packs], and magazines, has received hundreds of items from kind-hearted shoppers. Our thanks also go to Puzzler Magazine for [its] donations, and WHSmith and Poundland for their discounts," said center manager, Andy Nash.
"The Redhill Foodbank collection point outside M&S is being constantly filled with many essential items. The incredibly generous donations by our customers are enabling us to help [the hub] at St. Matthew's to provide food and essentials to our locals who really need it."
Tomorrow, to celebrate the 75th anniversary of VE (Victory in Europe) Day, the Belfry is asking customers to send in picks of their best VE Day looks and of themed coloring sheets to be featured on Instagram.
Comments
comments