Food & Beverage, Sales Promotions & More
Who Can Resist Freshly Baked Bread?
An organic bakery creates a new routine at The Shops at Wailea.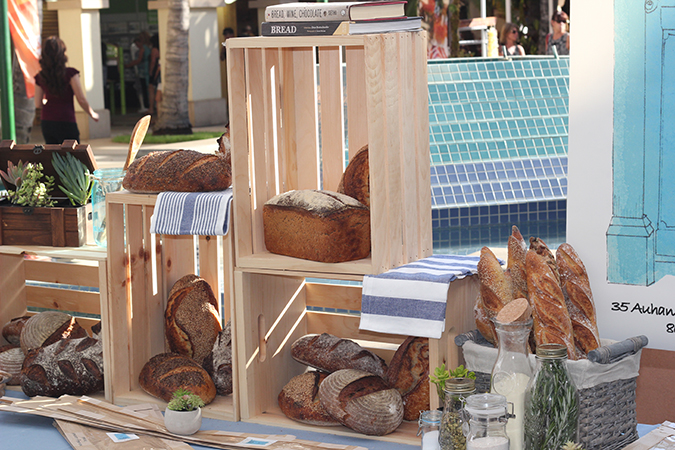 F&B retailing meets multi-sensory marketing at The Shops at Wailea in Hawaii. Every weekday, from 3 pm until 6:30 pm, customers line up in the center's fountain courtyard to get their hands on freshly baked organic sourdough bread from the Blue Door Bread Company. Loaves, baguettes, boules, focaccia, bread bowls—they've got them all in a setting that stands out from your typical in-line bakery.
"Wailea residents and visitors alike can't get enough of the quality bread products of Blue Door Bread Company," said Brian Yano, the center's general manager.
"We're happy to pave another way to make the popular [bread] easily available to them."
Every second and fourth Wednesday of the month, between 4 pm and 6 pm, The Shops at Wailea also sets up an outdoor Market at the Shops featuring farm-fresh produce, local artisanal goods, island-inspired fare, and various retail specials.
Comments
comments