Social Media Campaigns, Technology Lab
10 Reasons to Still Post on Social Media
PR expert, Heather DeSantis says you should also keep pitching stories to the media.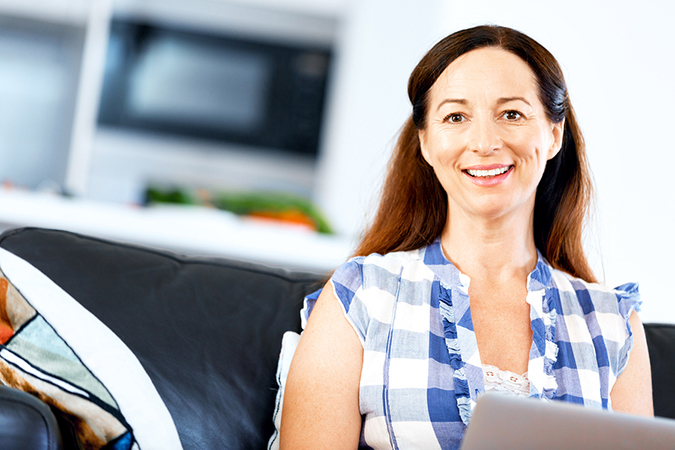 With the current recession, coronavirus, and uncertainty, businesses are trimming down on expenses and even choosing not to stay active or be present on social media. I believe this is the biggest mistake any business or brand can make right now. Everyone needs to be sensitive, aware, and empathetic with current times but now, more than ever, the world needs positive news and inspiration.
With Netflix seeing a 20% increase in streaming, millions of Americans are stuck at home, and scrolling their phones and social media. It's imperative for brands to stay the course and not black out communication with their followers and consumers. To me, this means posting every day on social media and ensuring that if a brand comments on my post, I give some love back. Here are the specific reasons why you should stay in touch with your audience:
1. There is a need for positive news
Plenty of people are tired of the influx of coronavirus-related content. However, it still is necessary to stay up-to-date with the current state of affairs. Right now, people are looking for distractions and good reads that they can share with one another and their kids who are also home with them. The media is in need of your positive stories to share.
2. There is a content gap with all events being cancelled so you have a higher chance to be featured in the media
Frankly, most of our media friends are home, just like you. Their audience is demanding more content now that they have the time to consume it. Social media usage has even been up by 50% just these past few days. People are looking for content and the media wants to give it to them, but need some help discovering you.
3. The majority of Americans are living by their cell phones for news updates
What do you do when you want to figure out the current stats? Most likely, you pick up your phone and Google it. We're already always using our phones, but now we have a good excuse to do so. Finally, you can get through a majority of your news feed with little to no interruption.
4. Journalists, anchors, writers, and news personalities were sent home, which means that more time will be spent checking emails
As a PR professional, I'm used to receiving a lot of 'OOO' emails. However, this past couple of weeks, I've noticed more responses and higher open rates. Social distancing has been very encouraged and now many media members are working out of their living rooms. This seems like the perfect time to aim for 'inbox zero' type of dreams. There's a good chance the media will see your email.
5. The world is truly becoming digital and there is a huge opportunity to be a content creator to teach and inspire new audiences
Everyone being sent home can be seen as an opportunity to let technology do what it was made for, namely connect us. Many of us are using apps and services on our phones and other electronic devices to stay in touch, but this is also a great time to work on your personal brand. People are looking for content right now.
6. Thousands of Americans are working remotely for the first time ever, feel isolated, and are needing inspiration on how to remain productive at home
As someone who has worked remotely for a few years now, I can still recall the rough transition period without adding a global pandemic to the equation. Working from home isn't for everyone, but at this point, most people don't have any other choice. They are navigating their way in the experience and are looking for help and advice on this significant change.
7. Consumers are spending more time scrolling Facebook and Instagram–they are stressed, so the brands that provide the most support and inspiration will rise through the tide
In case you haven't noticed, most of us using social media to get through these times are looking for mindful and meaningful content and people. There's enough stress at the moment, what can you do to help others through the day or inspire them while they navigate working from home? Now is a good time to resonate with your audience and provide them with useful feedback, as well as share what you or your brand are doing to stay safe during this time.
8. In-studio interviews are not happening anymore which means there is a huge opportunity to secure Skype or call-in interviews
Right now there is a high need for content and newsrooms are using modern technology to their advantage. While we're social distancing, we still need to communicate and get our news fix. No need to get a plane to a faraway, big-city newsroom when you have a strong Wi-Fi connection and a good webcam.
9. For entrepreneurs and companies that are passionate about giving back, creating a CSR program for the current pandemic or promoting partner charities is a great way to show the community support
Turn your attention to something positive that will also catch your audience's attention. We are in major need of "happy" news right now, making it the perfect time to share any of your for-good initiatives. Your customers want to hear about them.
10. People are looking for informative ways to get involved
If you have an opportunity to share critical information on making a difference during this health pandemic, then do share it! Consumers are going to be more willing to listen, respond, and even share your information with others. There's a significant need to disseminate information on how everyday people can help during times like these. Be sure to share your message on all social media platforms.
To put this in perspective, this past week alone, Publicity For Good secured 37 media opportunities for clients, including with these media outlets: Fox, Create & Cultivate, Business Insider, Glamour, TODAY Online, Forbes, Wall Street Journal, Wine Enthusiast, and more!
Now is the time to reach out and engage with your audience, not step back.
Heather DeSantis is the founder and CEO of Publicity For Good (PFG), a Millennial and female-led boutique PR agency with a purpose: Making PR relevant in the Digital Age. PFG publicists are consumers first and they transform each of their client businesses from "just another brand" to hero among its target audience.
A Forbes 30 Under 30 nominee, DeSantis has a fresh take on life which translates to a disruptive approach to PR. She runs the PFG agency full-time nomadically from an Airstream and services clients across the United States.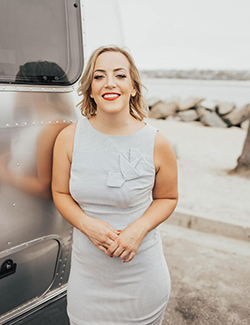 Comments
comments