Charity Partnerships, Community Room
Monster Superheroes Set to Animate the High Street
The high-street project's aim is to raise at least £100k for NHS Charities Together.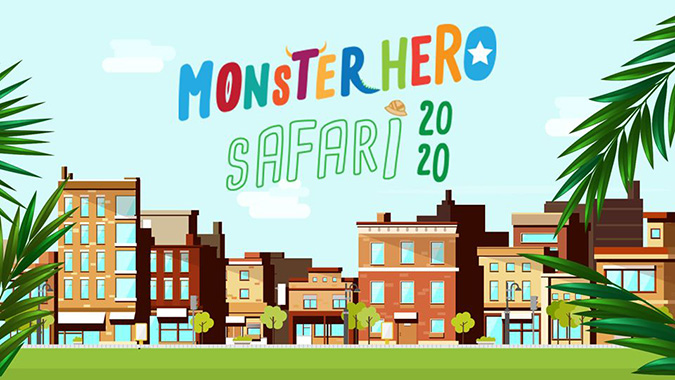 Martin Blackwell has led his share of campaigns as the former CEO of the Association of Town Centre Management and the Charity Retail Association in the UK. Now at the helm of his own consultancy, he's still focused on rallying the business community. In these pandemic times, one of his pet CSR projects is the MonsterHero Safari. Modeled after the art and sculpture trail concept, it relies on tech tools to entice families back to the High Street while raising much-needed funds.
The MonsterHero Safari is available to any of the country's BIDs and city councils, using contactless NFC technology and QR codes to tag window characters for families to find in their local area. Participants pay a nominal fee to play, with at least 50% of the money raised going to NHS Charities Together, and each tag they find enables them to tap the belly of a monster superhero to find out its name, special powers, and story. After completing the safari, participants will receive a free e-book of their adventure.
The first 100 locations to sign up to host the MonsterHero Safari will get a free project pack on a first-come-first-served basis. Others can choose to have one created with their own branding for £150 (US$183). After that, everything will proceed safely once local authorities allow the event. As an extra precaution, NFC characters will be marked so that players can only interact with them in small family groups. Martin Blackwell hopes that the project will generate over £100k (US$122,331) in donations.
The partners:
Martin Blackwell, the pro-bono project coordinator
Thyngs, the tech agency in charge of creating the NFC and QR code-powered platform for the safari
Toolbox Marketing, the international marketing agency that will bring the safari to life for free
Comments
comments