Appointments, People on the Move
New Execs at Starwood Retail Partners
Company beefs up its commercial property leasing team.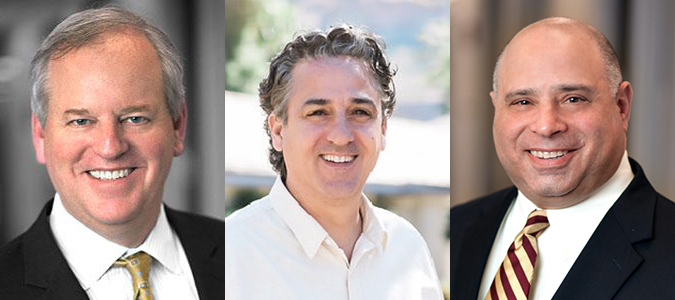 Starwood Retail Partners has announced three new promotions in its leasing staff. Michael J. Powers (l.) is the new Sr. VP and Head of Leasing; Bryant Siracusa (c.) is VP, National Restaurant and Entertainment Leasing; and Joseph Nicchetta (r.) becomes VP of Leasing.
The company specializes in acquiring, redeveloping, managing, leasing, and operating a portfolio of 30 shopping centers in 16 states across the USA.
Comments
comments