Sales Promotions, Sales Promotions & More
Santa Has Moles? Blame Myer
A custom app powers the Aussie department store's Naughty or Nice baubles.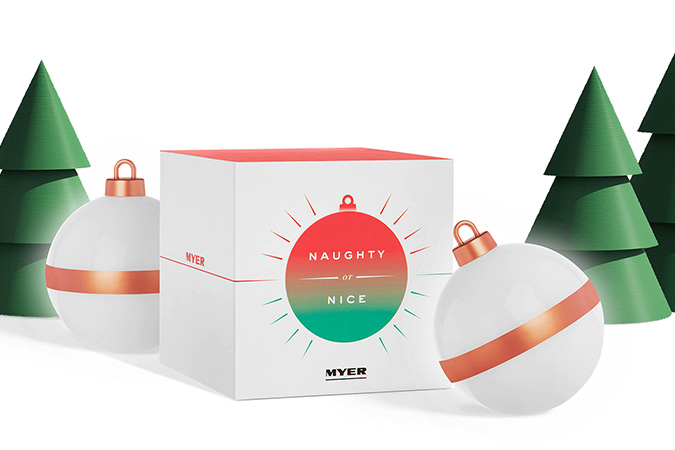 Aussie children will likely be particularly good this month and make up for any prior bad behavior because the Myer department store is turning parents into Santa's moles.  The Clemenger BBDO Melbourne agency created custom baubles that turn red for naughty or green for nice at parents' command using a Bluetooth-enabled mobile phone app.
The baubles, which cost A$19.95 (US$14.50) each, work with both iOS and Android devices. They're right at the heart of Myer's holiday campaign and live data captured from them will be used to deliver real-time updates on large-format outdoor billboards and on social media to show in which parts of Australia children (or even adults) are rather naughty and where they are a little nicer. According to Clemenger BBDO Melbourne, films promoting the baubles air on TV and across social channels. Ikon was the media agency on this project.
Comments
comments