Apps, Mall Websites, Technology Lab
Santa Squad Seeking New Members
The web is where this Kiwi center is taking some of its holiday entertainment this year.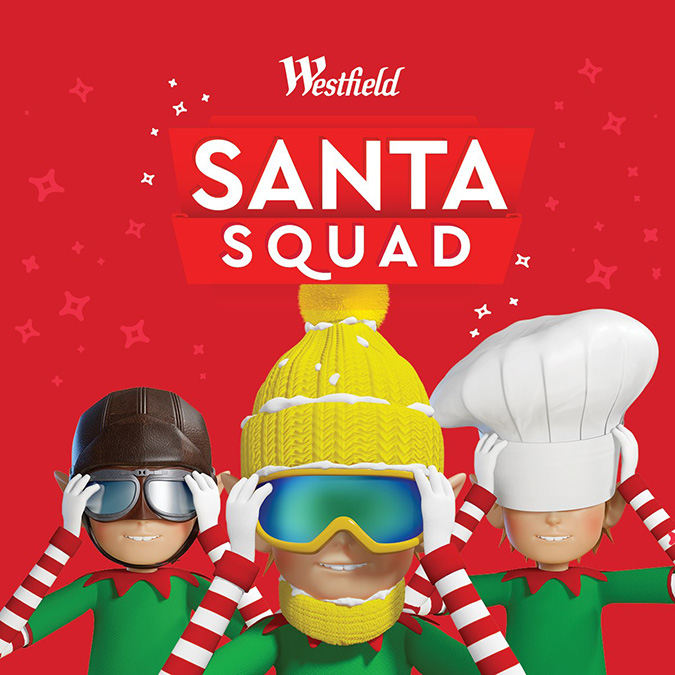 With gaming infatuating increasingly younger consumers, Westfield Manukau City (Auckland, New Zealand) is delivering some festive fun online. The Santa Squad adventure series of free mini-games turns players into heroes as they embark on missions to help St. Nick and his elves virtually deliver Christmas. To play Blizzard Squad or Frosting Squad, however, gamers will first have to visit the mall.
The cinema entrance, just outside The Coffee Club, is where gamers will head to find and scan QR codes necessary to join the Santa Squad. To play Delivery Squad, they'll also have to be members of the Westfield Plus loyalty program because that game is available exclusively via the program's app.
The Santa Squad adventures will end, naturally, on Christmas Eve.
The Games
Blizzard Squad: A giant snow storm has hit the North Pole causing Santa to lose contact with his reindeer. Squad members will teleport into the Christmas Village to help warm things up.
Frosting Squad: The gingerbread men are running wild. Equipped with magic dust, gamers can jump into Santa's kitchen and ice them before they get away.
Delivery Squad: The elves are trialling a new gadget to speed up gift delivery. Using the magic slingshot, gamers will try to aim and shoot each present down the matching colored chimney before the night ends.
Comments
comments