Design Studio, Property Management
Stay Calm, Update Signage, and Carry On
The creation of new pandemic-mindful signage is in the works at CityPlace Doral.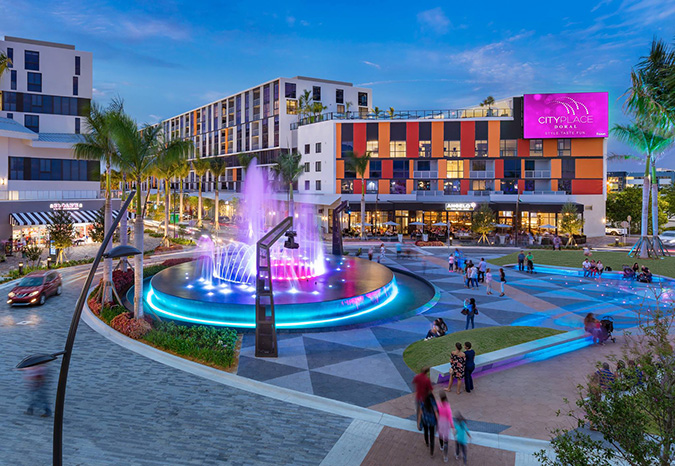 Building a reputation for sound sanitary procedures and safety measures will be key to retail destinations' ability to maintain their brands strong and resume trading in the coming weeks and months. Communicating with shoppers online via websites, social media, and e-newsletters is a good start, but it won't matter unless the on-site messaging is clear.
CityPlace Doral in Florida is fine-tuning its on-site communication plan so that it can help retailers and restaurants jumpstart their businesses and build them up to 50% capacity in accordance with local COVID-19 rules.
"We feel very fortunate that Governor DeSantis has paved the ways for CityPlace Doral retailers and restaurants to begin reconnecting with their customers," said Bill Coleman, VP of management services for Madison Marquette, the real estate investor, developer, and service provider that operates the center. 
"While people are anxious and excited to get back to life as we knew it before COVID-19, we also want everyone to know that we have taken significant precautions to safeguard the health of our visitors and employees, which is, of course, our No. 1 priority as our retailers and restaurants re-open for business. We have an entire task force of people who have worked diligently around the clock, taking into account the best practices recommended by national experts like the CDC as well as our state and local healthcare officials to determine the appropriate steps to make this shopping center a place where guests feel comfortable venturing back into public and reconnecting with friends and family."
CityPlace Doral is focusing on these areas with its new PSA-style signage: Entrances, elevators, escalators, and ATM machines. Its team will also place floor dots throughout the property. The center's modified schedule at first will be Monday through Saturday from 11 am to 9 pm and from noon to 6 pm on Sunday.
Comments
comments