Technology Lab, Technology News
To Dad with AR Love
The Bellevue Collection's Father's Day activity packs a high-tech punch.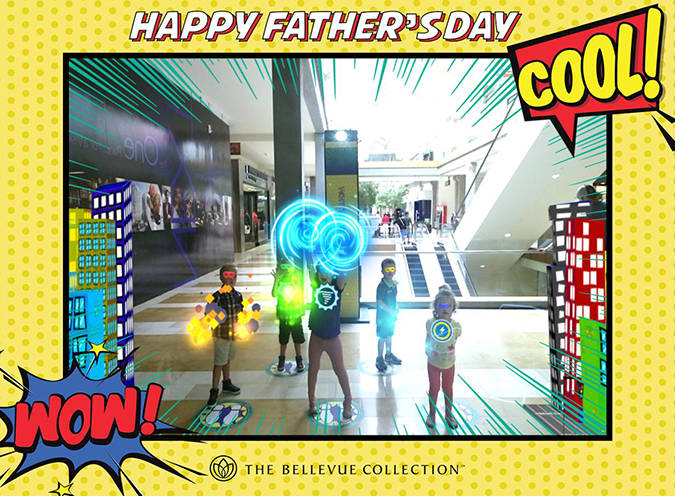 We've got another Father's Day marketing concept for you: digital photo cards with an augmented reality (AR) twist. The Bellevue Collection (Bellevue, USA) teamed up with Pixelfire to offer the service that uses Kinect-based photography to superimpose super-hero costume elements on guests before snapshots are taken.
These photo add-ons can be masks, chest emblems, or action word graphic clouds. Hand movements also activate motion graphics that give users extra superpowers. The interactive experience lasts one minute before the picture is taken, set in a custom digital frame, and uploaded to The Bellevue Collection's website.
According to Jennifer Leavitt, the marketing VP for Kemper Development Company, shoppers can then visit the CollectionPlays.com micro-site to view the Father's Day hero photos, download them for free, and share them on social media.
Comments
comments