Food & Beverage, Sales Promotions & More
What's Next: Distance Dining for All
Mediamatic ETEN's eye-catching greenhouse dining pods are proving popular with foodies hungry for local fare.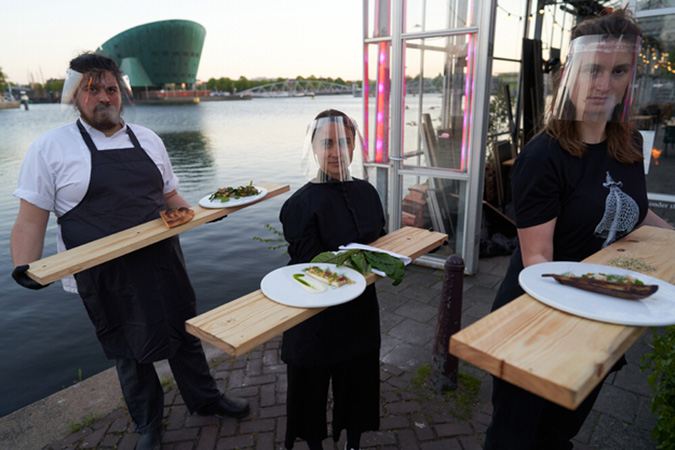 Like it or not, this concept of lower density dining destinations might be the most attractive to consumers for a while. It isn't always easy to reconfigure food courts, dining halls, and patios, but a little ingenuity and out-of-the-box sourcing can go a long way.
Take Mediamatic Biotoop in the Netherlands, for example. Because of COVID-19, the arts, science, and design center had to close its main Mediamatic ETEN restaurant and bar, a waterfront destination that is housed in a greenhouse and offers locally sourced vegan fare. The operators put on their thinking caps and are continuing to welcome patrons in cozy Serres Séparées, mini-greenhouses set up along the waterfront and able to accommodate small parties—same visual merchandising concept as the main hall, but adapted for the times.
Mediatic ETEN offers two daily seatings, Wednesday through Friday: From 6 to 8:30 pm and from 8:30 to 11 pm. Patrons have to use an online form to purchase their dining tickets, which are evidently hot items. The place is booked solid through the end of June. Those interested in dining there can sign up to receive e-mail alerts when new spots become available.
Comments
comments