Shoppi Tivoli's Balancing Act
A slackline world record was broken at this charity event.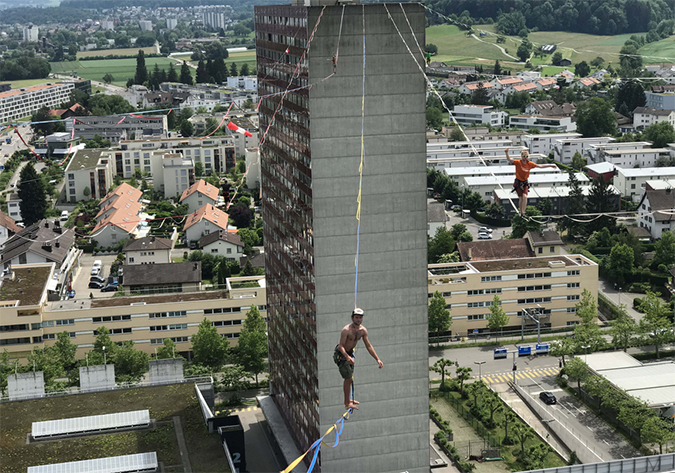 Late last month, a dozen daring athletes from nine different countries converged at Shoppi Tivoli (Zürich, Switzerland) to try to beat a world record: Walk more than 16,076 ft. on a slackline high up the air. Organized in partnership with the International Slackline Association (ISA) and Swiss Slackline, the event was attention-grabbing, to say the least. An installation of six 328ft. long lines spanned between skyscrapers 230 ft. above the ground is where the athletes made their attempts over three days. Five of them made it across a slackline 80 times, setting a new world record of 26,240 ft.
The Highline FundRACE doubled as a charity fundraiser for three initiatives: The Crossing Lines Project, which provides slackline workshops for refugees in Lebanon; ISA safety and infrastructure projects; and slackline workshops for immigrants at a local Zürich club.
Comments
comments