Community Relations, Community Room
What's Now: The Community Marquee
Watters Creek in Allen, Texas, put its billboard at the community's disposal.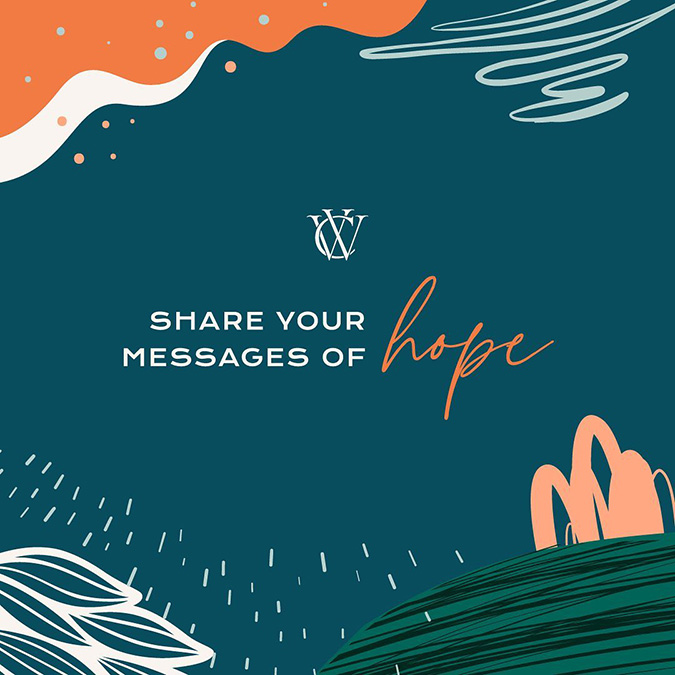 The ad executive's drive-by might take some getting used to these days. Share of eyeballs isn't exactly the golden benchmark when COVID-19 restrictions have constrained consumers' movements and altered their shopping patterns significantly. The real insight is in the marketing messaging that retail marquees, highway billboards, and other OOH vehicles are carrying. At Watters Creek at Montgomery Farm, the focus right now is clearly on community relations.
The center's marketing director, Debra Martinez, worked with the creative team at ArtFly Design to turn the jumbo LED billboard in front of the Watters Creek lot into a visual megaphone for the community. Gone are the special event details, merchant promotion offers, and partnership marketing pitches. Now, the billboard displays "Messages of Hope" that center followers submitted via social media. Just six days after its launch, the campaign had already reached nearly 5,000 people, garnered 100 message display requests, and produced more than 700 interactions on Facebook.
Everything from birthday wishes to expressions of gratitude for teachers to congratulations to college graduates is visible on the billboard, which is positioned off U.S. Route 75. Merchants have used it as well to thank customers for their ongoing patronage and patience before they can get back to their shopping routines.
Besides running the "Messages of Hope" campaign, Watters Creek is supporting an online virtual donation drive for Allen Community Outreach via their Amazon.com wishlist, reposting social media followers' Monday
Motivation and Feel Good Friday messages, and supplying kid-friendly activities (e.g., for May Day and Mother's Day), among other initiatives.
Comments
comments